Welcome to Leonard Orthodontics
Since 1976, Leonard Orthodontics has provided the highest quality of orthodontic care in comfort and style. With three offices stretching north of Boston, you will be able to find a convenient location no matter where you live in the area. Dr. Thomas G. Leonard and Dr. Jeffrey L. Leonard are one of the very few father-and-son orthodontic teams in our area. Dr. Thomas Leonard founded our office in North Andover nearly 40 years ago with a commitment to providing extraordinary smiles for life. Both doctors live in the area and are very involved with the community. Together, our doctors have helped thousands of people achieve the most brilliant, healthiest smiles and cannot wait to do the same for you.
We offer a comprehensive range of orthodontic treatments meant to meet your every need, including:
Our qualified team will treat you with the highest level of compassion and respect. We not only want you to look forward to your visits to our office but to also consider each visit to be the best part of your day. You brighten our day and are treated as more than just a patient in our office. Here, you are family. Our mission is to provide stellar smiles in a professional and caring environment for every patient every time. We feel that you deserve this and much more.
Contact one of our orthodontic offices, conveniently located in Andover, North Andover, or Amesbury, MA to schedule your complimentary consultation today. We will help you find your true smile.
What's New
Are you a Facebook user? If so, we would love for you to become a fan of our practice on Facebook. Fans of our office are part of exclusive contests and online fun, and are invited to ask questions and interact with us on their own time. It's just one little way we would like to make ourselves available to you, and provide you with access to the latest information that's valuable to you and your family.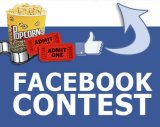 Enter our Monthly Facebook Contest
"Like" our page AND post a message on our wall and you will automatically be entered to win the prize of the month! Feel free to post a picture of your beautiful smiles or share with us what you love about Leonard Orthodontics! Good luck!